Our TOP 10 Emerging Leaders plus our 3 Student Leaders!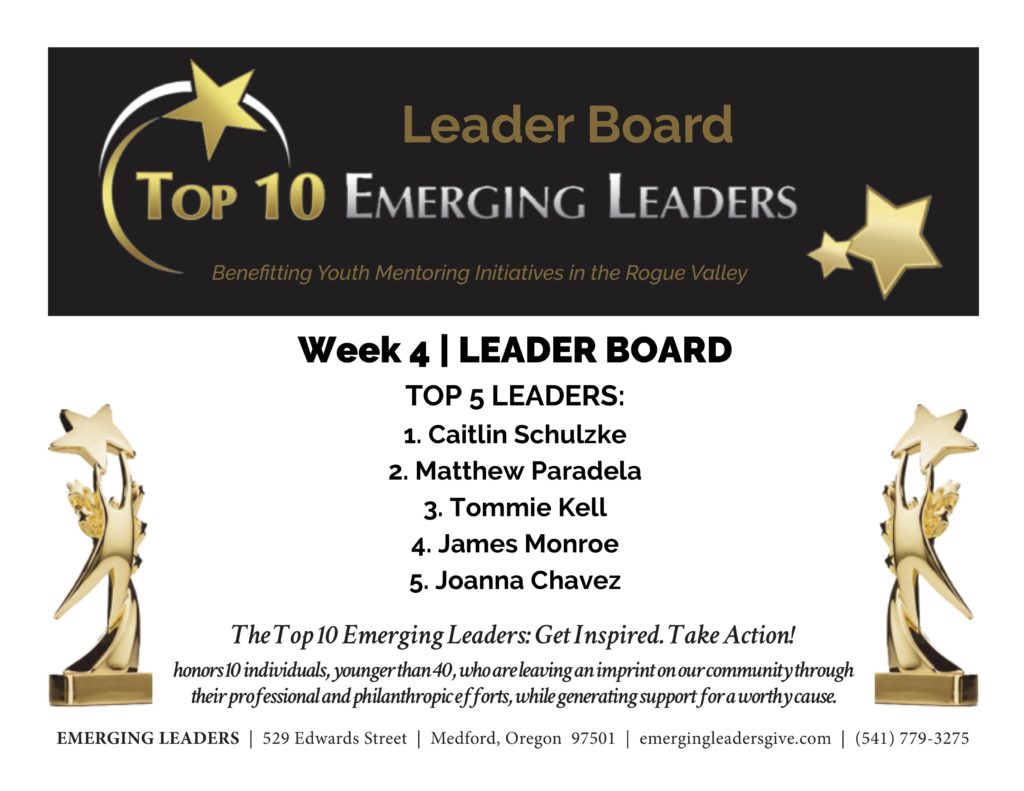 Read individual page for complete bios on each of these young leaders and their commitment to making Southern Oregon a better and safer place to live. Congratulations to all!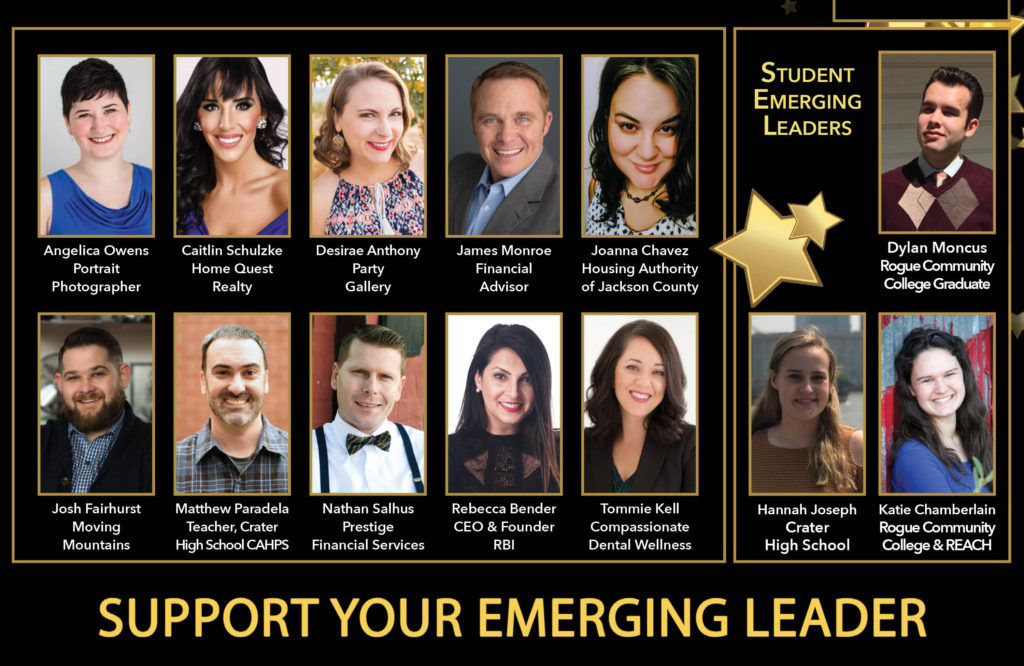 Congratulations to all!
The 2019 Top 10 Emerging Leaders are acknowledged and celebrated for their accomplishments at the finale luncheon held Tuesday, May 7th, 2019 at the INN at the COMMONS.
Benefitting Charity. . .
Thank You Event Sponsors. . .