Our TOP 10 Emerging Leaders plus our 3 Student Leaders!
Read individual page for complete bios on each of these young leaders and their commitment to making Southern Oregon a better and safer place to live. Congratulations to all!
Congratulations to all!
The 2019 Top 10 Emerging Leaders are acknowledged and celebrated for their accomplishments at the finale luncheon held Tuesday, May 7th, 2019 at the INN at the COMMONS.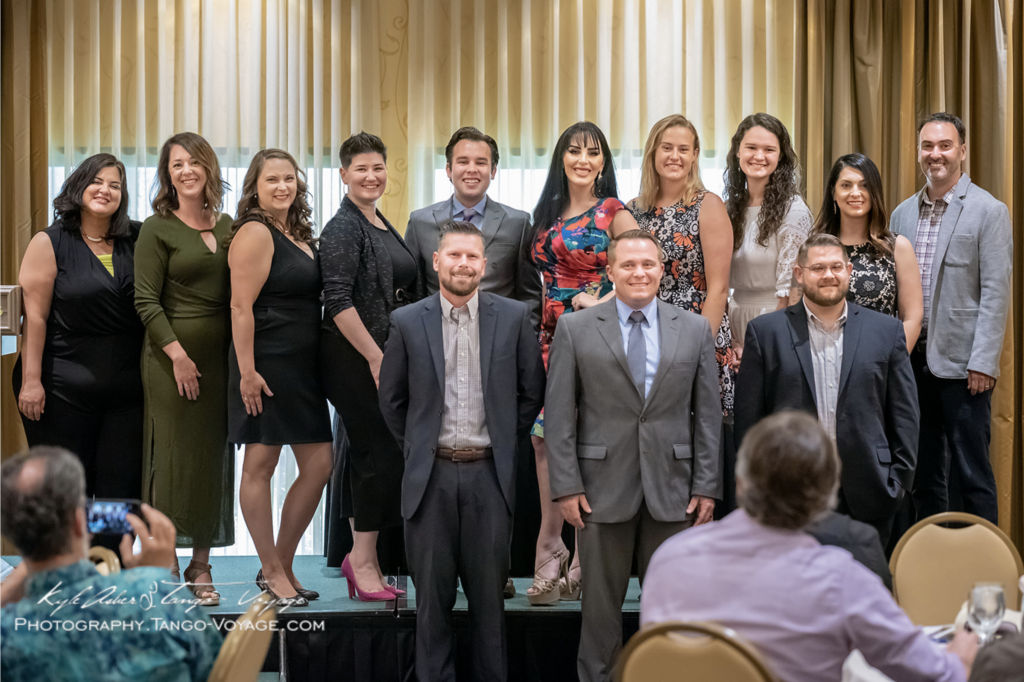 The finalist who generated the most revenue during the 30 day challenge and awarded the title of "4th Annual Emerging Leader and Philanthropic Challenge Winner" goes to Caitlin Schultzke (6th to the right in the back row). Receiving "Leaders Choice Awards" are: Des Anthony (3rd to the Right in the back row) and Tommie Kell (2nd to the right in the back row). The "Top Student Award" goes to Dylan Moncus (5th to the right in the back row). see photos here:
A special heartfelt thank you goes out to all 2019 Top Emerging Leaders and Student Leaders, raising approximately $36,930 including in-kind gifts in 30 days to our Benefitting Charity. . .
Thank You Event Sponsors. . .