The Top 10 Emerging Leader Fundraising Challenge:
Get Inspired. Take Action!
Donate to the individual leaders by clicking the "Leaders" tab and choosing the leader you want to support!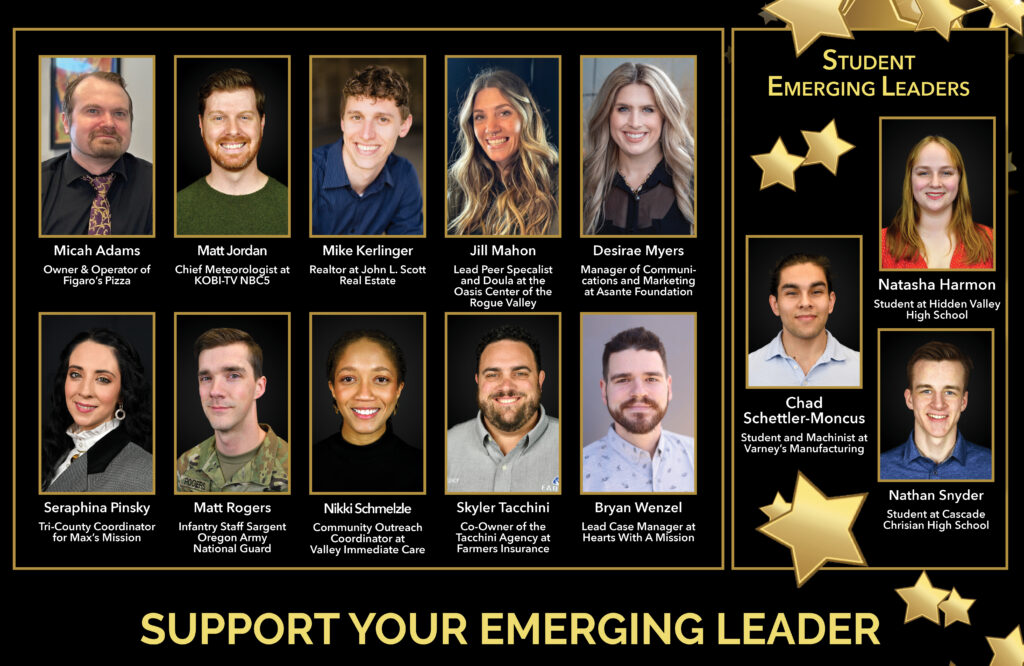 Be An Event Sponsor Here!

2023 Nominations Are Now Closed!


Honoring 10 individuals, younger than 40, and 4 Student Leaders who are leaving an imprint on our community through their professional and fundraising efforts. "Emerging Leader Fundraising Challenge" is an innovative campaign that promotes community involvement while also generating financial support for local worthy causes.
The primary criteria used to select the finalists included:
Evidence of a strong interest and commitment to making our community a better (and safer) place to live
A current job that includes some level of leadership responsibilities
Indications that the applicant will be an enthusiastic learner and contributor within the peer group
Evidence of a strong work ethic
Professional maturity
High personal standards for performance.