Our TOP 10 Emerging Leaders plus 2 Student Leaders! Read individual page for complete bios on each of these young leaders and their commitment to making Southern Oregon a better and safer place to live. Congratulations to all!
In 2016, the Top 10 Emerging Leaders were acknowledged and celebrated for their accomplishments at the finale luncheon held May 31st, 2016 at the Rogue Valley Country Club. The finalist who generated the most revenue during the 30 day challenge and awarded the title of "1st Annual Emerging Leader and Philanthropic Challenge Winner" was Tim Alvarez of Claudio Alvarez Construction! Kira Zavala and Ivan Roman received Leaders Choice Awards!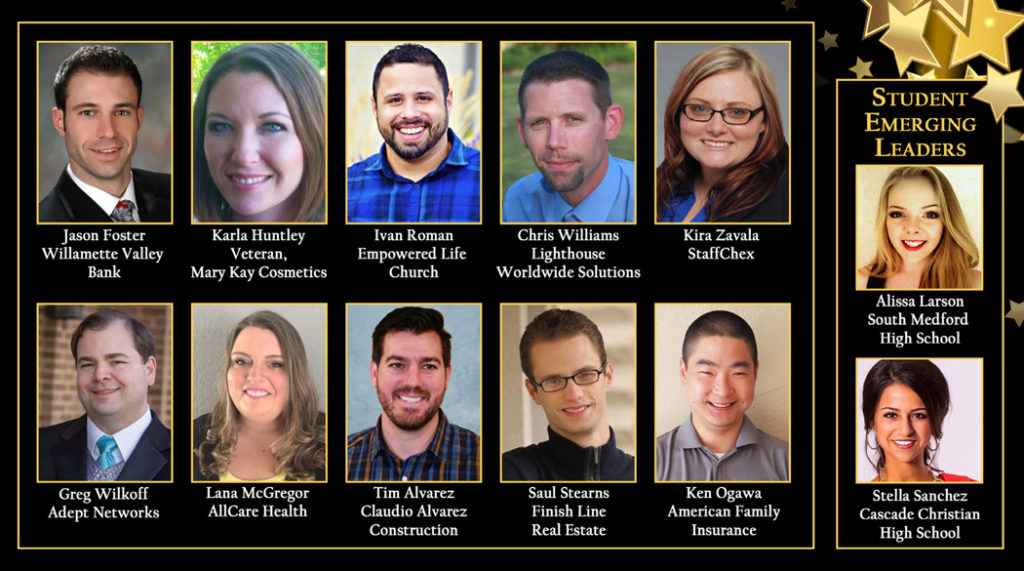 A special heartfelt thank you goes out to all 2016 Top Emerging Leaders and Student Leaders for raising over $50,000 dollars in 30 days for Redemption Ridge's Grace House!
A Special Thank You to Our Event Sponsors
For more information on the 2017
TOP 10 Emerging Leaders Philanthropic Challenge
email: [email protected]